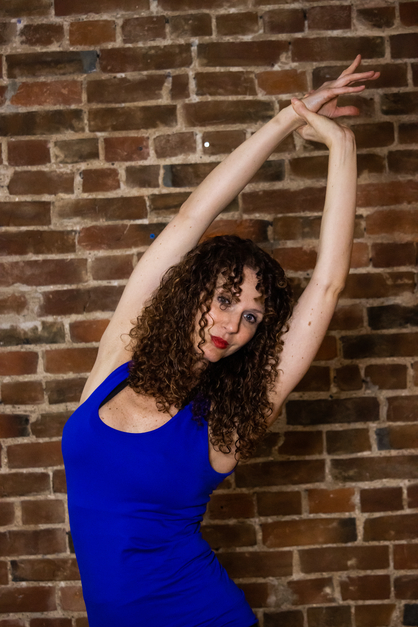 Breann has taught a plethora of fun classes and workshops at River Bend Yoga over the last six years. Her current classes include Beginner Yoga, Buti, Buti Deep, Warm Vinyasa Flow, Aerial Fit, and Aerial Rest and Restore. Other potential pop-ups include Backbend Workshops, Yoga Nidra, Yoga Glow, Parables and Poses, Hanuman Workshops, Body Thrive, Grow Your Flow, Storytime Yoga, Harry Potter Yoga, Yoga for Anxiety, and Sukha Restore.
Breann's biggest goal is to facilitate growth, whatever that means to each student. Her classes at River bend Yoga are filled with a familial atmosphere. Expect to hear laughter and teasing, while still enjoying space to not be okay.
Her Beginners' Yoga class focuses on making yoga accessible for all bodies. In her Intermediate and Aerial Fit classes, she will challenge and encourage you. She is also one of the facilitators for River Bend Yoga's 200 Hour Teacher Training Program.
Breann has earned an E-RYT 200, RYT 500, and a YACEP through Yoga Alliance, as well as an MBA from UMSL. She is a mom to four teenage boys and a wife to the biggest kid in the house, all while being accused of treating the dog as the favorite child. She uses yoga to combat anxiety and to soften her dark art of sarcasm.
Regardless of your body, your background, or your current state of being, Breann encourages you to try yoga at River Bend Yoga. To re-iterate the mantra of our 2020 Yoga Teacher Training Cohort (with multiple tattoos to prove it) "You are enough."
---
---