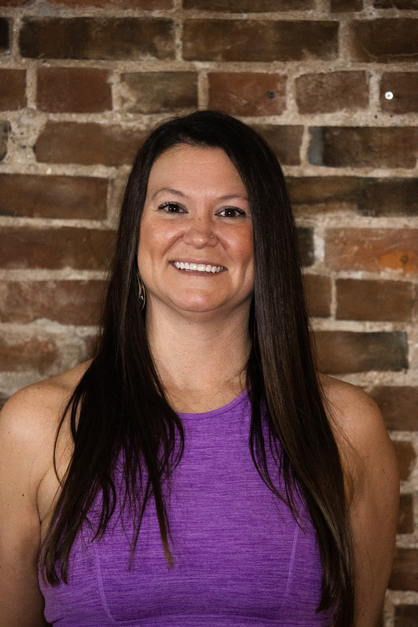 Katie's formal yoga journey began in 2017. After years of weight gain, high levels of stress, anxiety and poor self-esteem Katie knew she needed to make changes to restore her health and find self-love.
After reading about the benefits of yoga for anxiety, a close friend and Katie attended a class together. Although apprehensive about the new experience, she showed up and it was love at first class. One class turned into two, two turned into several times a week, and then, in 2020 she became a certified yoga instructor.
Yoga allowed her to build strength, increase flexibility and balance, to learn to love her body, and tame the anxiety through mindfulness, meditation, breath work, the challenge of pose, and music.
Katie is a 200 Registered Yoga Teacher (RYT) additionally certified in Buti Yoga, Yoga Sculpt, and Core Yoga. She is a non-traditional yogi and instructor who brings humor, laughter, and fun to her instruction!
Her classes focus on celebrating and loving your body, letting go and being present, linking breath and movement, and most of all having fun! She often incorporates themes and quotes into her classes and is committed to motivating, challenging, and encouraging her students. Her classes are suitable for all ages and fitness levels. She believes that yoga should be accessible to everyone, free of judgement, and should leave you feeling empowered!
When Katie is not practicing or teaching yoga, she loves spending time with her husband of many years (Tim), her son (Colin), and her amazingly supportive family and friends. She enjoys camping, boating, fishing, and making memories with all of the special people in her life! She is a lover of animals with 1 dog and two cats. In addition, during the day, Katie is proud to serve as the Chief Financial and Operating Officer for the ACLU of Missouri – a Civil Liberties and Civil Rights Non-profit organization.
---
---