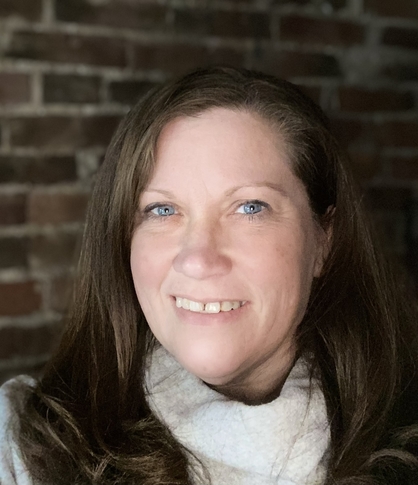 Kimberly Speidel is RYT-200 certified and received her 200-hour training through River Bend Yoga with the intention to deepen her practice. She is currently working towards her children/teens certification
Kim discovered yoga as a way to relieve stress and anxiety and a fun way to exercise. She found that she could carry over what she learned to her students in the classroom and her five children. Kim has found that regular practice of yoga can heal a person mentally, emotionally, and physically.
Kim believes that everyone can find yoga beneficial to their health. She hopes that her students feel better leaving the class than when they come into class. She loves teaching YinYang style of yoga that allows the student to move their body through a gentle series of poses with breath-work, then slowly progress to longer holds on the poses with a guided meditation to increase mindfulness and awareness of the breath, mind, and body connection. Kim also enjoys teaching yoga to children and teens. She finds that being able to teach the young how to regulate their thoughts feelings, and emotions through yoga gives them the skill to lead them through life.
Kim is currently finishing her 2nd master's of education in restorative practices. She has a variety of interests that include reading, running, hiking, camping, kayaking, and spending time with her husband. Finally she is her children's biggest fan.